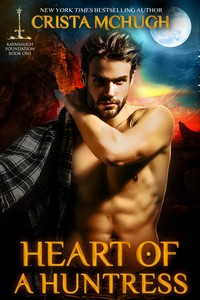 Book 1 of the Derwydd Foundation Series
As one of the oldest surviving vampire hunters in the Foundation, Lana has learned the toughest lesson: success comes at a price. So while the yummy stranger she bumps into at Caesar's trips all her temptation switches, duty comes first. Better to be alone than to gamble with someone else's heart—or her own. Although maybe a one-night stand won't hurt…
Byron has set a one-way course for revenge against the Vegas vampire who murdered his uncle. When he collides with Lana, though, her scent calls to him like a potent aphrodisiac. The only explanation: she's his true-mate. And the timing couldn't be worse. He can't afford any distractions—not to mention it'll be hell convincing her to love someone who sprouts fur and fangs every full moon.
One drink together turns into a daring night of passion. Their erotic interlude ends abruptly with the news that Lana's partner has been abducted by the very vampire Byron seeks. Now Byron has no choice. He must reveal what he is and risk a rejection that could spell his own destruction…
Warning: Contains a hot and steamy taxi ride, wild sex you want to sink your teeth into, and a shower at the Venetian that may need to be closed for repairs until further notice.
FREE READ Available at iBooks, Amazon
, Barnes and Noble, Kobo, and Google Play.
From Happily Ever After Reviews:
"Warning: you will not want to put this book down once you start. From page one you're thrown into the action and all the reader has to do is sit back and watch as the scenes come to life… I can't wait to read what Crista McHugh has up her sleeve next. Recommended reading for those that seek a fated love story with an extremely kick-ass hero and heroine." — Yadkny, 5/5 cups and a Recommended Read!
From Whipped Cream Reviews:
"Heart Of A Huntress is a sexy, action-packed story that swept me off my feet. From the moment the story started, I couldn't put it down. The characters are fantastic, the story is hip and fresh, and the sexual tension is so thick you can cut it with a knife." — Fern, 5/5 Cherries
From Night Owl Reviews:
"Heart of a Huntress reminded me of Buffy the Vampire Slayer, but way more adult… Lana and Byron's lust for each other leapt off the pages…I hope Heart of a Huntress is not the last book in what could be a great series… If you like Vampire slayers, hot sex, werewolves then you'll love Heart of a Huntress." — Amy C., 4.5/5 stars  and a Top Pick
From Literary Nymphs:
"Heart of a Huntress is the first novel I have read by Ms. McHugh, and I really must say that I'm impressed. When I realized that this is the first in the Kavanaugh Foundation series, I got even more excited to know I will have the pleasure of reading more from this author!" — Goddess Minx, 4/5 Nymphs
From JERR:
"There was a variety of sexual interaction, sometimes sweet, sometimes hot but always steamy… Heart of a Huntress is an interesting start to a new series and I could see myself checking out the next one to see where Crista McHugh takes it."
From Fiction Vixen:
"…it's a well rounded tale with sweet romance, blazing hot sexiness and a fast paced fight scene… I look forward to reading the next book in the series, Angelic Surrender"
From Queen B Reviews:
"I liked the humor in this story and who doesn't love a hot alpha wolf with the name Byron? That's a win right there. Lana was tough and capable and the chemistry between the two of them was undeniable."
From Smokin' Hot Books:
"I actually liked that Heart of a Huntress didn't try to inject pages and pages of world building and instead it focused on the story as it pertained to Lana and Byron. Which in turn added to the suspense of the book and created a fast- pace read."
Awards:
Second Place, RWI's 2011 More than Magic Contest, Novella Category