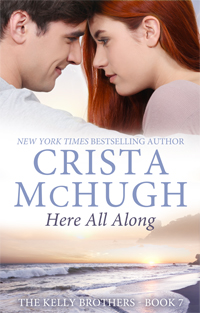 The Kelly Brothers, Book 7
Can best friends become lovers while the cameras are rolling?
Movie star Gideon Kelly has always harbored a secret crush for his long-time friend and assistant, Sarah. One sizzling kiss is enough to convince him she's the only woman for him, and he'll do anything to prove to her they have all the makings of an epic Hollywood romance.
Sarah Holtz rose to stardom as a child only to crash and burn in her late teen years. Gideon was there to help put the pieces of her life back together, and she now relishes her life far away from the paparazzi flashes. Her need for privacy is the one thing holding her back from exploring something more with him. When a video of their kiss goes viral, she's left wondering if he's worth the risk of stepping back into the spotlight to become his leading lady.
Available at Amazon, iBooks, B&N, Kobo, and Google Play