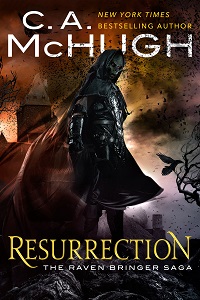 The Raven Bringer Saga, Book 1
For nearly fifteen years, the people of Elgeus have believed the Raven Bringer was dead, the chaos and destruction of his reign a distant memory.
But they were wrong.
Now he's returned, intent on finishing what he started, beginning with the assassination of the young king. And this time, he's not alone.
It's up to a disgraced knight and a semi-reformed thief to save the king, but in doing so, they risk exposing themselves to the executioner's ax. And even if they succeed, will it be enough to pardon them from their pasts?
Available on iBooks, Amazon, B&N, Kobo, and Google Play.