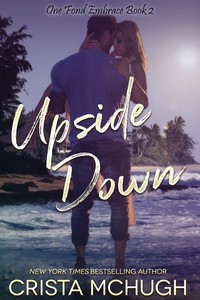 One Fond Embrace, Book 2
Caz Miller. Surfing god. Arrogant Asshole.
Or at least, that's what Kayla's assessment of him has always been. But in a cruel twist of fate, she finds herself at his mercy. Dropped by her sponsors, homeless, and pregnant, how could she not accept his offer to crash in the apartment above his garage? It's just until she can get back on her feet. That doesn't mean she'll fall for him all over again…or does it?
Kayla Gilmore. Queen of the Waves. The one he can't forget.
By the time Caz realized how much Kayla meant to him, it was too late. He knows better than to ask for a second chance. She deserves someone better than him. The best he can hope for is to get the asshole title dropped from his name. But what starts out as an offer to earn some karmic points rekindles the fiery passion between them, and he finds himself in same precarious position as before. This time, though, he's determined not to break her heart.
Available 12/11/18